Nyal Vapourising Patches 6 Pack
Buy online
0
in stock
Buy

now
Nyal Vapourising Patches emit soothing vapours for a good night's sleep that lasts up to 8 hours.
Nyal Vapourising Patches contain a unique blend of essential oils which naturally soothe and comfort for a good night's sleep. When the patch is attached to sleepwear or bedding, preferably near the chest, body heat releases essential vapours, beneficial effects which last for up to 8 hours.
- Natural essential oils.
- Non-medicated.
- Easy to apply, no mess.
- For 3+ years.
Mentha Piperita Oil, Pinus Sylvestris Oil, Eucalyptus Globulus Oil, Citrus Aurantium Dulcis, D-limonene, Beta-pinene, Rosmarinus Officinalis Oil, Illicium Verum Oil, Citral, Alpha-pinene, Dihydroeugenol, Eugenol, Citrus Limon Oil, Citrus Aurantifolia Oil
1. Open the sachet carefully and gently pull out the patch.
2. Remove the transparent protective liner.
3. Apply the sticky side of the patch to clothing or bedding, preferably near the chest area. Remove the patch at the end of the application.
Do not apply directly to the skin.
Please read instructions before use. For external use only. Do not apply directly on the skin. Apply the patch at a distance of at least 30cm from the nose. Avoid contact with eyes, mucous membranes and damaged skin. In case of contact with eyes, rinse well with water. Do not use after the expiry date printed on the sachet. Keep out of reach of children. Do not use during pregnancy, in children less than 3 years, or in persons with asthma or allergies to the essential oils. If you or your child has asthma, please consult with your doctor before using. If you or your child experiences any side effects from using the product, stop using the product immediately and seek medical advice.
Cold and Flu Treatments
Did you know that colds and flu are the most common types of infection in human beings? * Explore NYAL range of cold and flu products to help provide relief from symptoms of colds or the flu.
Sinus and Allergy Treatments
Sinus congestion What is sinus congestion? Sinus congestion occurs when you get inflammation in your sinuses, which are the hollow spaces in the bones of your face. It usually happens after you've had colds and flu. Unfortunately, for anyone who develops sinus congestion, symptoms generally get worse over a period of five days, and can stick […]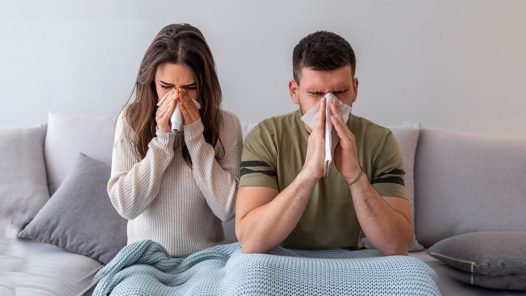 Nasal Sprays
We've all had that awful congested and blocked nose at some point in our lives, from those times when we catch a cold or if we suffer from allergies. Besides the fact that being able to breathe through the nose just feels more comfortable, the nose plays an important role to help filter out foreign […]