Nyal Decongestant Nasal Spray Non-Drowsy 15mL
Nyal Decongestant Nasal Spray Non-Drowsy relieves nasal congestion in colds, flu, allergy, hayfever and sinusitis.
Phenylephrine Hydrochloride 5mg/mL
For adults and children 12 years of age and over.
1. Remove protective cap. With head upright, insert tip of atomiser into nostril.
2. Holding bottle between first and second fingers, with thumb at base of bottle, depress firmly – inhale deeply.
3. Repeat in other nostril. Replace cap.
Treatment to be repeated every 3 to 4 hours when necessary.
Note: Before initial use or after prolonged storage, remove protective cap from nozzle and depress tab firmly several times to prime the metering pump.
Not recommended during pregnancy or while breastfeeding except on the advice of a doctor.
See your doctor before taking this product if you have high blood pressure or are taking antidepressant medication.
Sinus and Allergy Treatments
Sinus congestion What is sinus congestion? Sinus congestion occurs when you get inflammation in your sinuses, which are the hollow spaces in the bones of your face. It usually happens after you've had colds and flu. Unfortunately, for anyone who develops sinus congestion, symptoms generally get worse over a period of five days, and can stick […]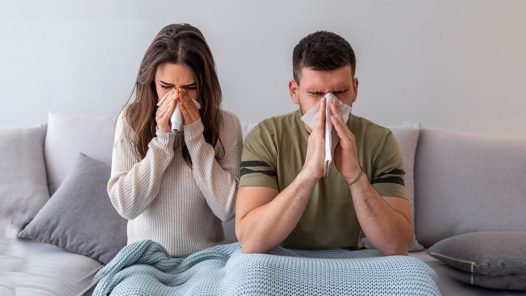 Nasal Sprays
We've all had that awful congested and blocked nose at some point in our lives, from those times when we catch a cold or if we suffer from allergies. Besides the fact that being able to breathe through the nose just feels more comfortable, the nose plays an important role to help filter out foreign […]